Yes, he's handsome. Yes, he has classy taste in t-shirts.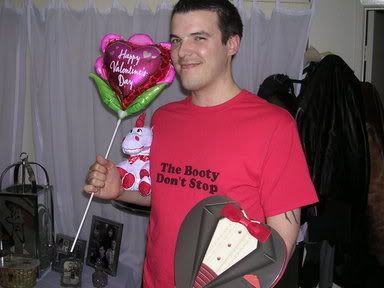 And I know you wish you had a guy who, on Valentine's Day , gets you not only chocolates in a heart-shaped tuxedo box; but also a heart-shaped flower baloon AND a shiny stuffed unicorn. With a sparkly red horn. That plays "Achy Breaky Heart" when you squeeze his tummy.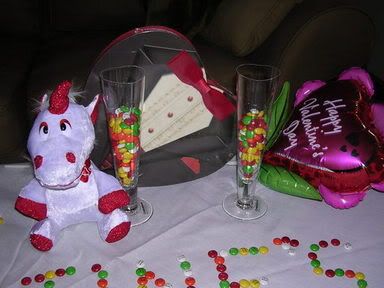 I know you're jealous. But you can't have him, so back off.
He's allllllllllllll mine.