In no particular order, these are things that are currently making me happy:
So You Think You Can Dance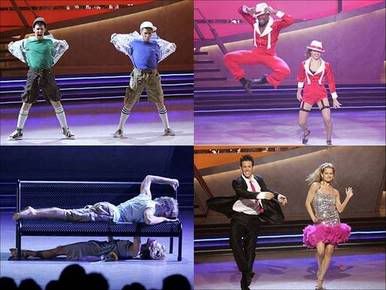 It's over, which is sad, but I still have Wade Robson's zombie dance to Roisin Murphy's Ramalama Bang Bang saved in my TiVO. And that makes me very, very happy.
The cast of the new Hairspray movie.
Depp and Burton, together again.
Tim Gunn.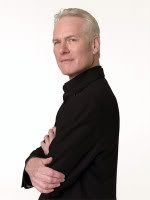 Even if you don't watch Project Runway, you should read his blog every week. You should especially read this past week's because he disagrees with the judges, and makes them sound like idiots, except only because he's so suave and articulate. Beautiful. I love him because he's intelligent, incisive, critical-but-kind, and so thoughtful. He really cares about the designers, their efforts, and wants to see them succeed. Just like a really good teacher should.
The Rolling Stone Women in Rock Collection.
It's infinitely sing-a-long-able.
My horoscope.
Lately it's been totally spot on. Trippy.
Psyche.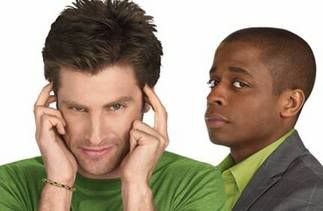 So, so funny. Check out the "Psyche outs" on the site, if you don't believe me. Start with "Electric Avenue." I love these guys.
My dreams. Last night, I got to eat Twinkies and hang out with
John Krasinski
. Actually, we were in a play together ("Cat on a Hot Tin Roof"), but I woke up before the curtain went up.
This cat.
Gofugyourself.com.
Every day.
And, last but not least,
my sister's new research site. Go here before you Google
!