In preparation for this year's holiday, I have spent too much money, bought a gazillion decorations, mixed one CD, decorated one tree, written zero cards and baked zero cookies. I've also managed to ignore my blog almost completely. On the flip side, I feel like I've gotten a truck load of work done at the office, despite the fact that the inbox is so full I can barely send email and my to-do list is never-ending. And I'm probably behind on something even as I type this.
Speaking of work, after everything I said about all the losers I had to screen and interview for this position I'm hiring? I may have found someone. I don't want to jinx anything (or, um, post anything in any way unprofessional *ahem*), but I will just say this: this person BROUGHT IT. Seriously, y'all. I'm thrilled. I hope our offer is accepted, for reals.
On that happy note, I'm going to cut this short. The preparation for the holiday is nowhere near complete. But since we didn't do cards this year, here's an oldie but goodie for you to enjoy.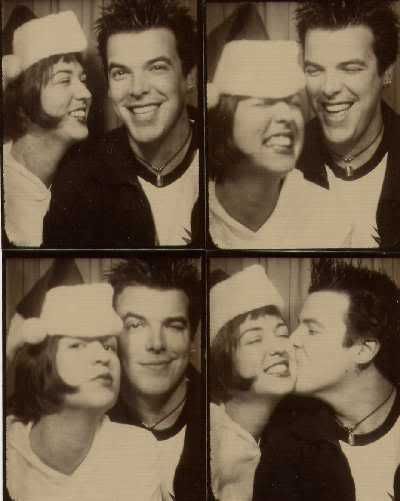 Ho ho ho!