I realize this is late, but I didn't want to combine months again because I already have ideas for November and December. So here's your October mix, and it's a sad one.
Why make a mix of sad songs? Well, for starters because it's autumn, and autumn often makes people sad. It makes me sad. And there is nothing more therapeutic for me than the right music.
When I've got the mean reds, these are the songs and musicians that I feel truly
get me
. You know? Like, fuck off Madonna, I'm not in the
mood
. Janis, Al, Johnny, Kris—you can stay. Thanks for translating pain into something beautiful and, in the process, actually helping me to feel better.
Plus, quite frankly, I think some of the most beautiful songs are the saddest damn songs you ever heard. And I love them. I love them sad, sad songs.
And so without further ado, I present,
The Mean Reds
.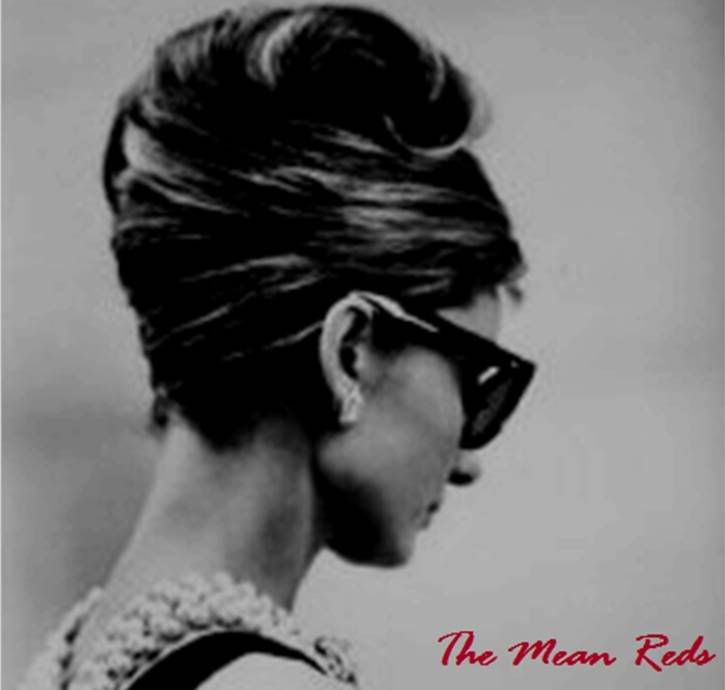 "The blues are because you're getting fat and maybe it's been raining too long—you're just sad, that's all.
The Mean Reds
are horrible. Suddenly you're afraid and you don't know what you're afraid of." ~ Holly Golightly,
Breakfast at Tiffany's
Janis Joplin ~

Cry Baby
Because she cries and wails and empathizes like no other; she screams on your behalf. Like many choices on this mix, this song is about crying over love. On another level, it's also about just getting to the point where nothing else will make you feel better, except to just cry, cry baby.
Portishead ~
Roads
This little gem I discovered on the
Tank Girl
soundtrack, of all places, then grew to love Portishead all on their own. I love this dreamy song and want to give it a big hug every time she sings, "How can it feel this wrong?" I know that feeling.
Nirvana ~
All Apologies

One of my favorite songs of all time, it's just beautiful. The lyrics are both random and thoughtful: "I wish I was like you—easily amused." The guitar that sets the tone is perfect, the melody haunting, and the strings, especially the bass, do an amazing job of underlining the pain that rides the current of this song.
Al Green ~

How Can You Mend a Broken Heart?
Well, you certainly couldn't mend a broken heart if you listened to this song too much. Isn't this song amazing? I love the way Al's voice wavers—is it vibrato, or is he holding back tears? All the ingredients for a perfect sad song are here, making this track an excellent choice for a good cry.
Sarah McLachlan ~

Black & White



Now. This selection is very personal to me, and very specific to the title of the mix. For me, one of the main causes of the mean reds is my own insecurity. Am I living up to everyone's expectations? How could I possibly be? When I'm afraid but don't know what I'm afraid of, it usually ends up boiling down to putting a truckload of pressure on myself and being terrified that I will disappoint everyone I know or love, compiled with an unwillingness to talk to anyone about it because I am certain they're tired of hearing me complain. "Everybody loves you when you're easy. Everybody hates when you're a bore. Everyone is waiting for your entrance. So don't disappoint them."
Bill Withers ~

Ain't No Sunshine
I love how simple and gentle this song is. It's a very basic concept—the world sucks without you in it—only transformed into poetry. It's a sympathetic companion to a lonely heart, and a quietly cathartic release for anyone who sings along.
Johnny Cash ~
Hurt

This song kills me. Yes, it's a cover of NIN, and it just kills me. Like "All Apologies" and "Black & White," the grief in this song is focused on pain and guilt we cause ourselves when we hurt others (as opposed to being sad when they hurt us). Pain never sounded more acute or more inconsolable than it does in this song.
k.d. lang ~

Black Coffee



My dear friend Mike gave me this song. Thank you, Mike. This song is haunting. In my imagination, the woman singing is in a dark room wearing a soiled pink vintage nightgown, because it's the 1940's and her lover is at war. She trades liquor for coffee, coffee for liquor, dulling her pain and worry and avoiding sleep, as her dreams are terrifying. She can't stop smoking and sometimes she just cries out in her fear and exhaustion. And one of those times, it turned into this song.
Eve's Plum ~

Save a Prayer
This particular choice is not about lyrics but song quality. I love that they took a Duran Duran song that was already beautiful, and managed to make it so delicate and tender. I love to listen to this song loud in my car when I'm sad.
All Saints ~
Never Ever
In contrast to the previous song, this one is all about lyrics (and "Amazing Grace," upon which the song structure is based). When I first heard this song, I was convinced it had been written by Prince, just because there's such a Prince-like quality to the lyrics and rhythm. Even though this song is also about love (and not a little obsessive, at that), it's also well suited to all around sadness. "I keep searching deep within my soul for all the answers; I don't wanna hurt no more."
The Commitments ~
Can't Stand the Rain

Because she hits the word "pane" like it's "pain." Because sometimes I get so sad I can't stand my surroundings, and it feels like everything is conspiring to make me feel worse. Because anyone who's had a really bad day knows how that feels.
Kris Kristofferson ~
Nobody Wins
Kris Kristofferson--who knew? Me. That's who. Seriously, unless you're a Kris Kristofferson fan from the 70's, and my parents are, you'd never know that this sad, defeated gem existed on a kickass album entitled "Jesus was a Capricorn." If you'd only seen Kris Kristofferson in movies like
Blade
, you'd never know that he was capable of singing, "the loving was easy; it's the living that's hard" in a way that would break your heart. But I knew. Aren't you glad I did?
Peter Gabriel ~
Don't Give Up
This song was big for me in college, when I was all stressed out and listening to a lot of Peter Gabriel. While I have always thought this song was beautiful, I also find it rather a double-edged sword. On the one hand, Peter & Kate are all, "Don't give up, you still have friends." On the other hand, the music itself is so sad it makes the lyrics hard to believe. Plus, I don't know about you, but if I'm really down, and then someone sweetly hugs me & tells me I'm okay and everything will be fine, it sometimes just makes me cry harder.
Gary Jules ~

Mad World
Good lord, how gorgeous is this song? This song could make a clown holding a puppy on the day he won the lottery just cry and cry and cry—it's that sad. It's the perfect mournful end to a sad, sad CD.
Now blow your nose, kiss your pet, dance around the living room and have some chocolate.