After much deliberation over what to wear to our 1975 party last weekend, this is what I did: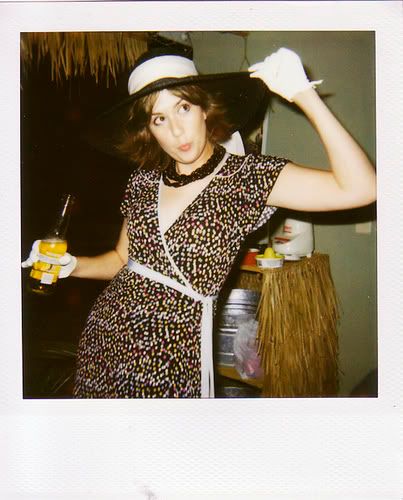 It's part Stepford Wife, part super-awesome comfy outfit and rad feathered hair. And a whole lot of that goofy expression I can't seem to stop making in photos, but there you go.
I've done a lot of "decades" in my day--20's & 40's for Halloween, 50's for a birthday party, etc.--and I gotta say, the 70's might be my best decade yet. That's the way (uh-huh uh-huh) I like it!