Okay, so a friend of mine posted this fun link to
a site that makes a slogan out of your name
. Examples of what the site was cranking out for various names:
"My Anti-Drug is Dustin"
"Shake the Bottle, Wake the Kelly"
"It's the Bright one, it's the Right one, it's Nicole"
"Nobody Does It Like Steven"
"Behold The Power of Matt"
Cute, right? Yeah. THIS is what it kicked out for me: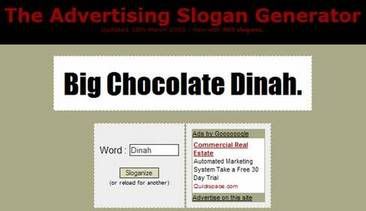 Aw, yeah.