Sweet fancy Suri Cruise I haven't blogged in AGES. At first, it was because I was enjoying The Lull, which is a lazy time when work demands ease up a bit and I, well, slack off a little. Which means reading everyone else's blogs. If you were doing the same, and wishing I'd had a little more reading material here for you, I apologize.
And then, of course, I didn't blog because life quickly reverted away from The Lull and back to The Crazy, and then I just didn't have time. Hence me updating my stuff late at night when I should be sitting comfortably on the couch enjoying the return of my regular TV programming.
So, quickly: holiday summary, and then I'll put the rest in separate posts.
Xmas:
AWESOME. We threw the tiniest party ever, which I suppose means it was more a "gathering" than a "party." Whatever, we had a kickass cheese platter and pomegranate cosmos and espresso martinis and then Kim brought those chocolate-covered peanut butter cracker things? And it was rad.
We got stuff shipped out on time, but due to the super extreme Colorado weather, they didn't all show up on time. We got a real tree, and decorated the crap out of our house. For the holiday itself, we went to Santa Barbara where we spent almost an entire day opening copious amounts of gifts, and the rest of the day on a scenic walk with the dogs.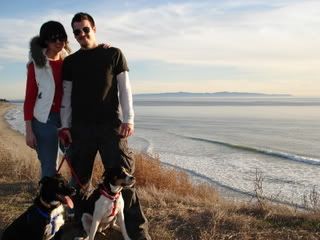 Overall, it was a glorious holiday, and I was reminded again how lucky I am to have all My People in my life, and what a beautiful thing it is to be loved.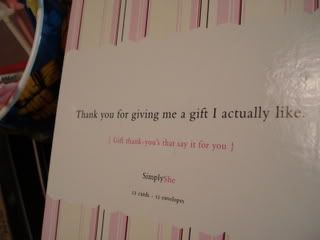 New Year's Eve:
Due to the inherent suckitude of this crappy holiday, we decided to discard our LA party plans and take off for beautiful Seattle.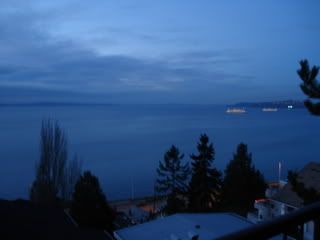 We cooked dinner, we played Karaoke Revolution, I kicked ass.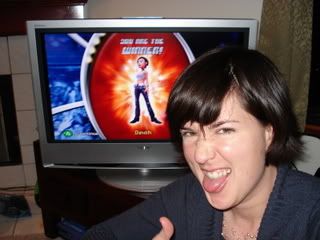 And we rang in the new year like the hard-core party animals we are.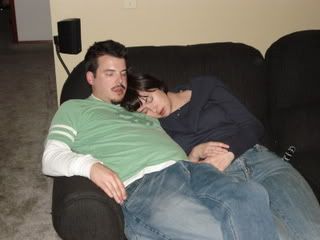 Since then, it's been, well. The Lull, followed by The Crazy. Mostly Crazy. I didn't make resolutions this year, per se, but I did make a mental list of Stuff I Want To Do, which I think is different. I've started some things on my list already, crossed off others, not started most of them, and instead started things that weren't on the list, because I am nothing if not a Master of Procrastination. Overall, not a bad start to the year. If I find a little more balance in my life in 2007, I'll put the whole darn thing in the Win column.
Next up: New hobby! The Best Songs of 2006!