Every morning I get up, and the dogs run to greet me and get their morning pets. Captain then does my favorite thing: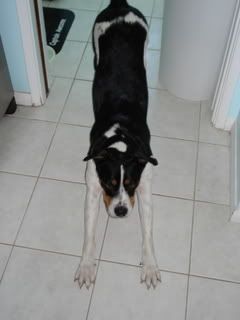 Downward facing dog.
Sometimes, if mAc or I bend over to stretch, or do pushups, or even yoga, he'll join in with this move. Because he's pretty much the cutest dog ever.